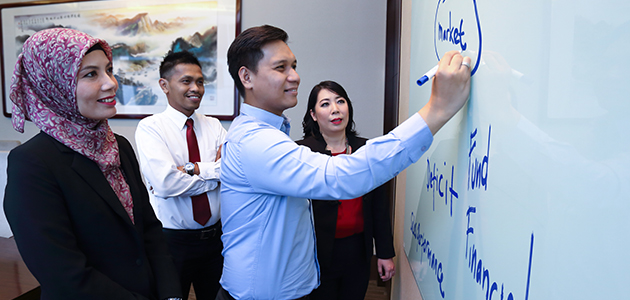 Bank Vision
"To be "The First Choice" and "Delivering Excellence" bank for trade and economic interactions between Indonesia and China."

Bank Missions are to be:
1. Integrated Bank :
Focusing on the core competencies through increased integration and collaboration between ICBC Limited Group to introduce the operational excellence of institutions abroad.

2. Local Bank :
To be a leading and influential local bank through providing the best value to shareholders, customers, employees and public.

3. International Bank :
Participate in global competition and share global opportunities to support economic development in Indonesia and China.

4. Professional Bank :
Conducting solid, strategic and innovative business practices to develop a better future for Bank ICBC Indonesia.

Bank Core Values
● Integrity
● Humanity
● Prudence
● Innovation
● Excellence

Motto
Your Future is Our Future, and Our Future is Your Future.