Product Brief:
ICBC Mobile is an integrated transaction report information service for all your banking accounts anywhere. You can quickly verify your balance, make fund transfers, pay your ICBC Credit Card bill online and report your stolen or lost card.
Terms & Conditions

Features and Benefits: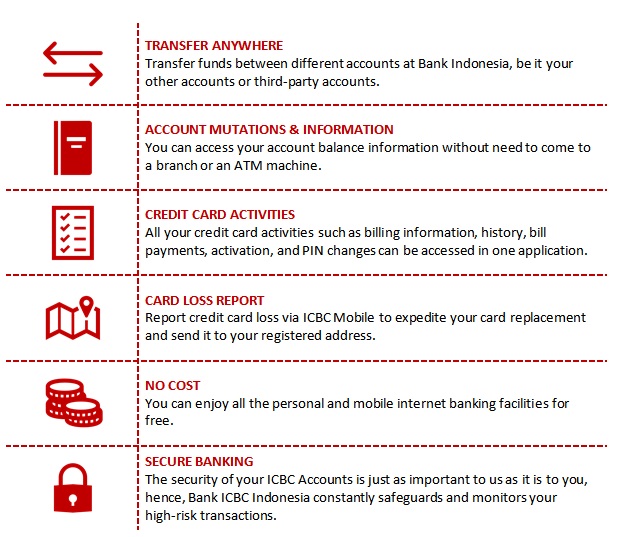 Transfer Fee:

Information:
Let's switch to your phone, tablet, or computer for everyday banking transactions. Start today and register yourself for ICBC Personal Internet Banking and Mobile Internet Banking services by visiting the nearest Bank ICBC Indonesia Branch!
Click here to see the nearest branch.
*Terms & Conditions apply